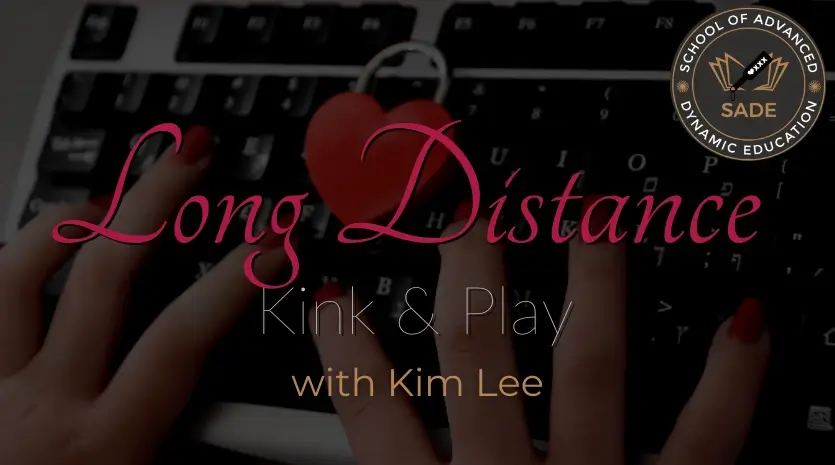 Long distance doesn't mean it has to be boring! Not all kinks, play, and play partners have the privilege of being in person. But, that doesn't mean you have to sacrifice intimacy or excitement in your scenes and play. Long distance BDSM kink play can be just as sexy and fulfilling as in person kink play! It just takes some special considerations, and tips and tricks!
Technology has come a long way, and we can use it as a tool to strengthen our dynamics. However, there are some special considerations that partners should take into account. This class will cover a wide range of topics on long distance BDSM kink play, including: 
Assigning sexy homework
How to have video call scenes that aren't awkward
Giving BDSM and kink commands via text message 
Long distance communication skills between play partners
and more!
Whether you are separated by schedules, zip codes, or avoiding meetups due to COVID-19, this class will teach you how to keep things spicy when you're having to be long distance with BDSM kink play with your partner!
Related: Journaling is a great way to explore intimacy from a distance – check out our BDSM journaling prompts based on our classes!
EVENT ENDED!
This post contains affiliate links that at no additional cost to you, SADE may earn a small commission. These commissions fund our charitable donations, presenter compensation, and overhead expenses.