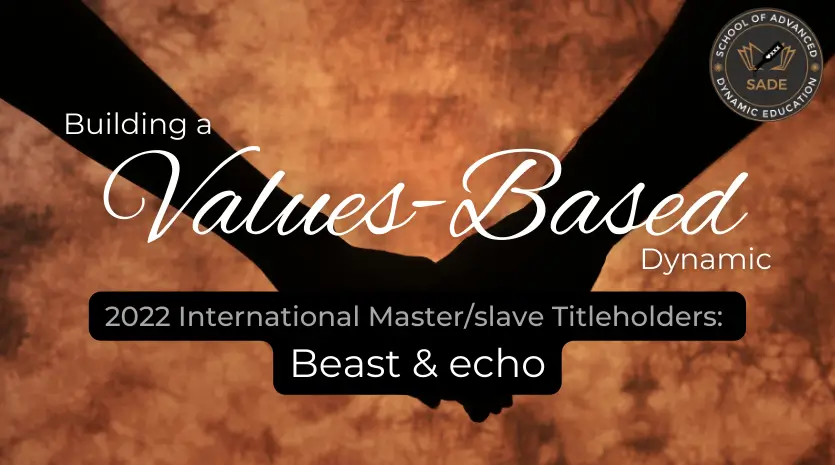 Building a Values-Based Dynamic
It's no secret that a power exchange dynamic can be difficult to build and maintain – but why?
What is it that those in successful dynamics have figured out?
Often, building a successful relationship comes down to a solid foundation based on your personal values. It reflects what you really want, rather than the contract you found on Google or what sounded sexy when you first wrote it up. Most importantly, a values-based dynamic needs to be realistic and sustainable. You can't always be "on". Compromising the validity of that only breeds resentment all around. In this class, attendees will have the opportunity to hear both the Master/Dominant and the slave/submissive perspectives on building and adopting a values-based power exchange dynamic.
International M/s titleholders Beast (he/him) and echo (she/her) will discuss the tools and tricks they used to create a strong and sustainable dynamic. Additionally, they'll talk about many of the ways they found that did not work for them. This class is an interactive discussion. Attendees are free to ask questions throughout the class, and need not be in any specific power exchange dynamic or in any relationship at all to attend and enjoy the class.
Want more resources? Check out our BDSM journal topics! 
EVENT ENDED!