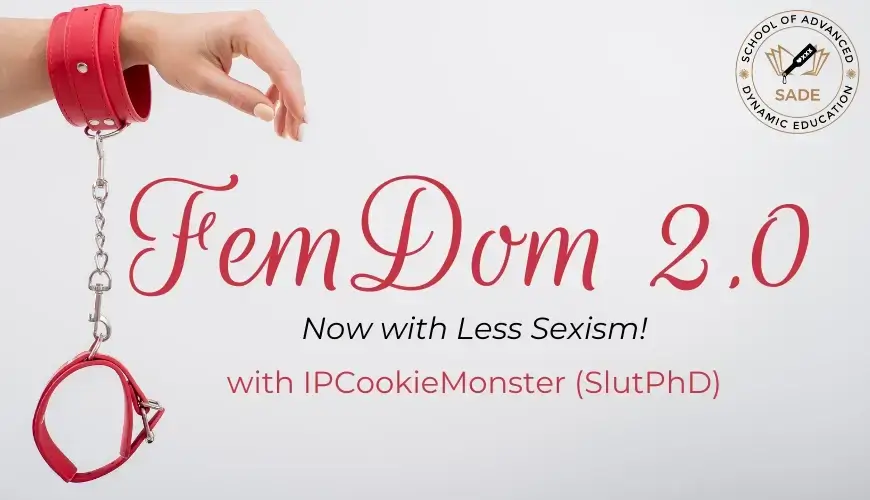 Expired
This workshop will address some of the social issues and notable challenges that arise in the context of feminine domination and masculine submission.
Join our instructors Sir Quill and His Mercy to explore how to merge knowledge from both your kinky and vanilla worlds.
Join WrathDaddy and Amanda Wolf for the FIRST TIME EVER we we discuss toxic masculinity within kink culture.