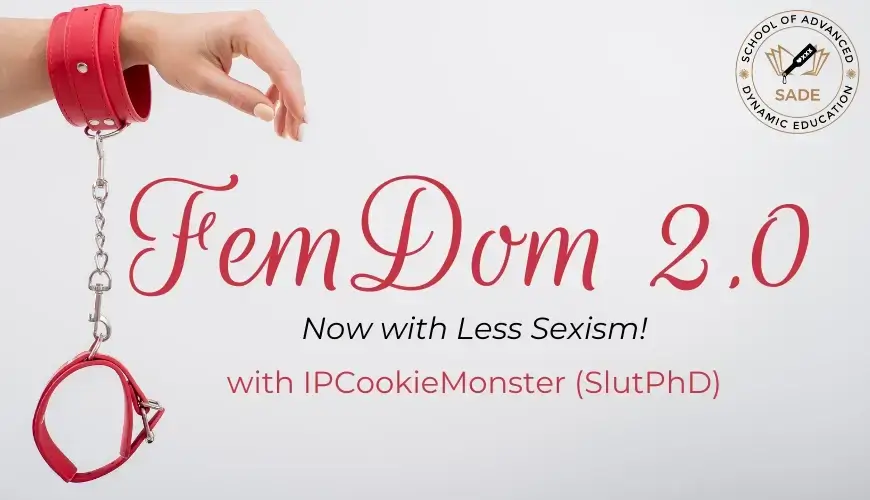 FemDom 2.0: Now with Less Sexism!
This femdom workshop taught by IPCookieMonster slutphd will address some of the social issues and challenges of feminine domination and masculine submission. We will discuss some of the major problems in traditional femme dom culture. Including, the (non-consensual) objectification of both doms and subs. We will discuss:
De-sexualization of activities
Lack of tenderness
Sissification play for humiliation
The general concept of submission as un-masculine.
These issues are particularly prevalent in femdom culture. Additionally, we'll learn some potential origins for these problems. Finding the source of where the misunderstandings and misrepresentations of femme (fem) dom lie, can help dispel them. Further, begin the project of creating new role models for both doms and subs in the context of fem dominance/masculine submission. Lastly, IPCookieMonster slutphd will discuss some of the challenges of queering the models with feminine dominance/feminine submission.
EVENT ENDED!