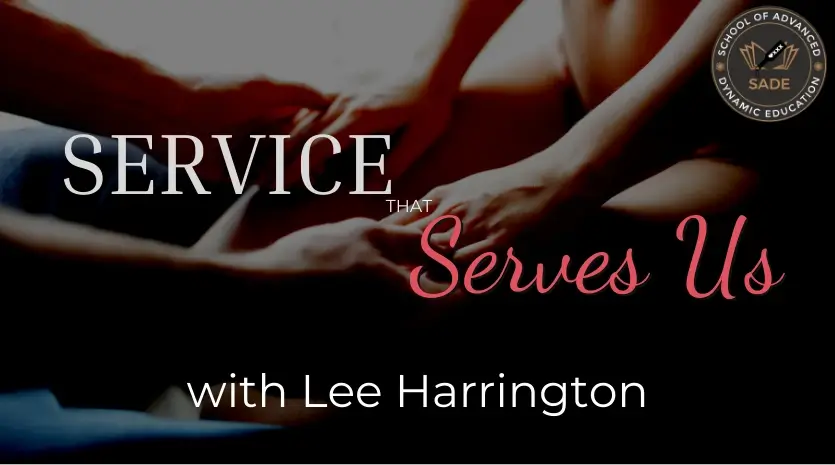 Service That Actually Serves US:
Giving and Receiving What WE Really Want
Are you sick of being asked to scrub the toilet? As if your partner expects you to cum each time you do it for them? Does having your Submissive shave their balls three times a day actually help you live a full and fulfilling life? Let's get down and dirty! Talking about and working through exercises on establishing what service we really want. In addition to, what we are able to give, and what drives us in service from all sides. Is it about effort, quality of outcome, detailed delivery, results, our resources expended… or getting hard/wet?
Lee Harrington from Passion and Soul will teach how service is not just provided by Slaves and Submissive or Surrendering individuals. Masters, Mistresses, Mommies, Daddies, Boys, Girls, Lovers, and Friends will also get a chance to look at their desires and see what actually gets them what they actually desire.
EVENT ENDED!