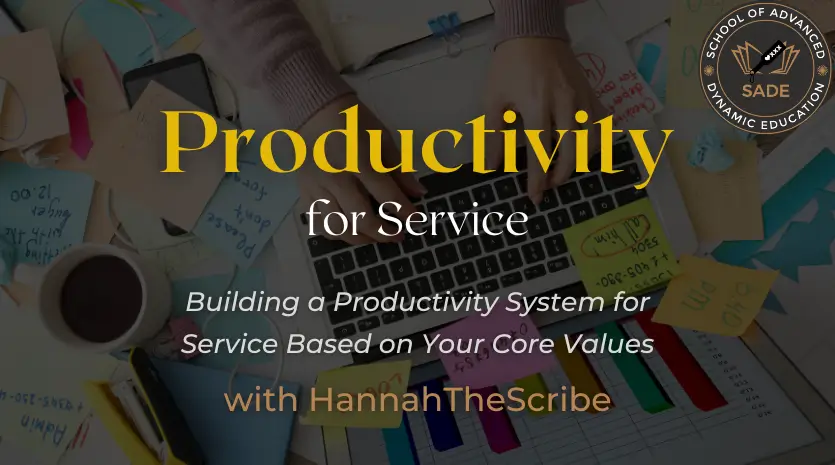 In this class, Hannah the Scribe will teach you how to build a customizable productivity for service system based on your core values. She'll cover creating your tasks with a to-do generation system that works for you and your dynamic. And, one that covers all spheres of your life, including projects, goals, habits, events, and more! Most importantly, HannahTheScribe will teach you how to customize this productivity for service system to adapt to your dynamic's growth and needs. 
Topics of Discussion include:
How to create tasks with a To-Do generation system
Incorporating your core values into service
Making time for projects and personal goals
Building better habits and sticking to them
Reviewing your progress for improvement and growth
Productivity tips and tricks
and more!
This class is suitable for everyone trying to develop a better productivity system, regardless of relationship status. It is especially geared towards service-oriented s-types who may have an atypical schedule.
EVENT ENDED!