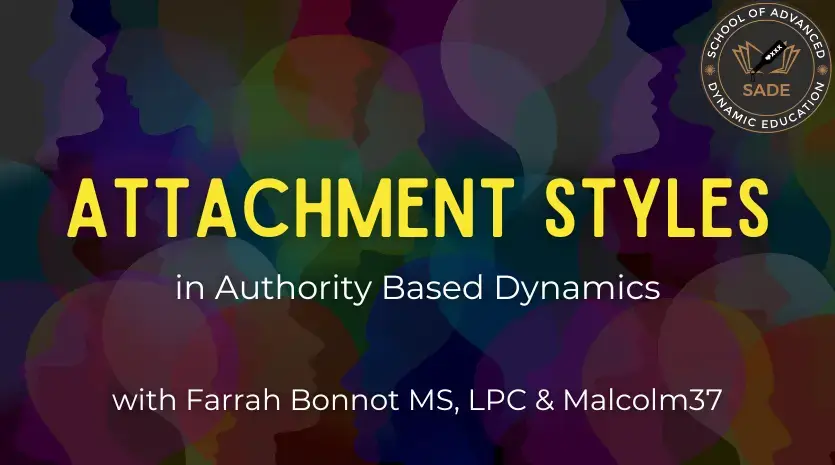 Join licensed professional counselor and sex therapist, Farrah Bonnot, and her in-charge person Malcolm37 for an in-depth exploration of attachment styles in BDSM relationships. In this virtual class, we will discuss the impact of attachment styles on the dynamics of intimacy and power exchange in BDSM, and explore strategies for promoting healthy and consensual BDSM relationships.
Topics of discussion will include:
An overview of attachment theory and the primary attachment styles
How attachment styles may manifest in the context of BDSM relationships, and the unique challenges and opportunities that may arise
The impact of power exchange dynamics on attachment and intimacy in BDSM relationships
Strategies for navigating attachment-related challenges in BDSM relationships, including communication, negotiation, and self-care
The importance of a trauma-informed and neurodiversity-affirming approach to working with BDSM relationships and communities
Case studies and group discussion to explore real-world examples of attachment dynamics in BDSM relationships
Whether you're a BDSM practitioner or simply interested in the topic, this class will provide valuable insights into the intersection of attachment and kink. By the end of the class, participants will have a deeper understanding of the impact of attachment styles on BDSM relationships, and be better equipped to promote healthy and consensual BDSM dynamics.