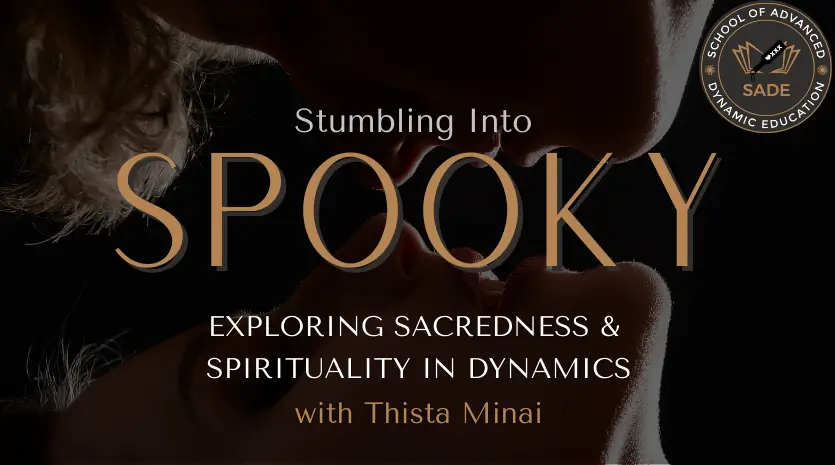 Expired
In this class, Thista Minai explores unexpected sacredness and spirituality in kink and dynamics and how to embrace, redirect, and process these experiences.
Join our instructors Sir Quill and His Mercy to explore how to merge knowledge from both your kinky and vanilla worlds.
Available online AND in person at a watch party in Austin, TX! Spankings, forced bedtime, mouth soaping, lists, and contracts galore! Welcome to the world of Domestic Style Discipline! Whether it's a role play you want to explore, or a...