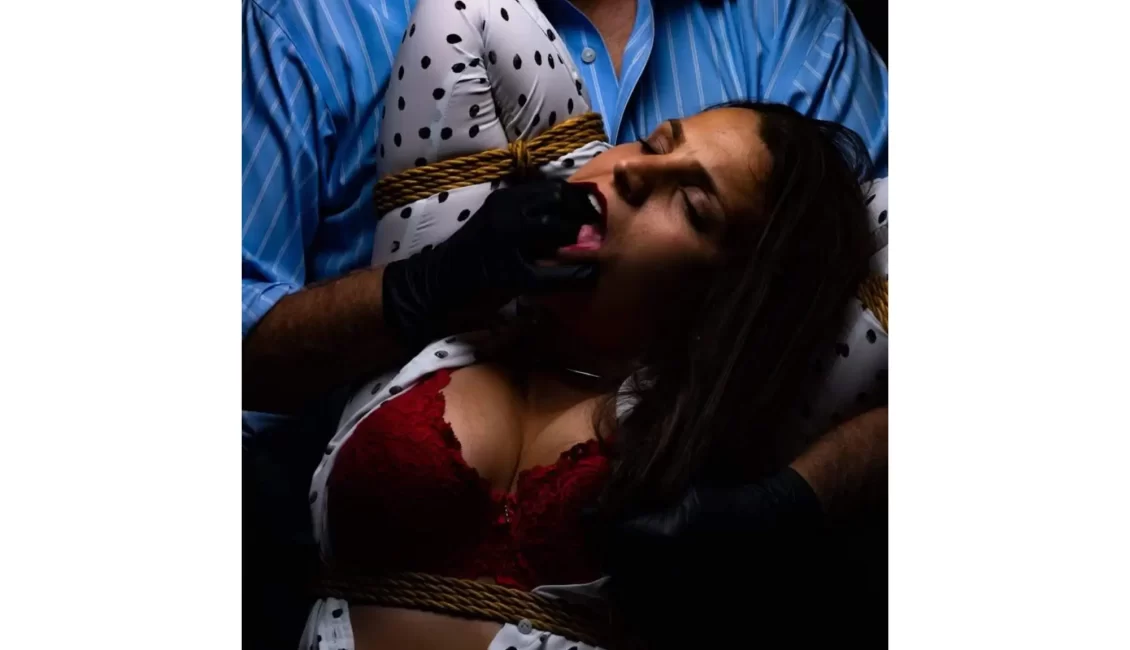 Nkay, or Nadia (she/her) is a slave and sadomasochistic rope switch. She's equal parts twisted mind and ball full of giggles.
Nadia is a passionate medical professional and yoga enthusiast, with strong ties to the rope community and rope play. Nkay has been active in the Houston community since 2016. She finds her kinky happiness through play that induces fear, blood play of all kinds, consensual non-consent, rough body play, bondage, and of course rope.
Nkay brings a different perspective to bottoming and body mechanics through the mingling of her combined passions. She loves to co-present and perform rope and play scenes with her Owner Niho_Mano.  She leads inclusive and affirming rope bottoming education classes, from the perspective of a medical professional.
In addition to her rope bottoming classes and performances, she is a passionate advocate for consent and accountability in the kink community. She leads Team UNICORN, a consent advocacy group. Team UNICORN aims to create and provide resources and support to survivors of consent violations. In addition to creating stronger community initiatives and prioritization for consent-focused culture. She continues to push for stronger accountability in community leadership, as well as continuing consent education initiatives both locally and globally.