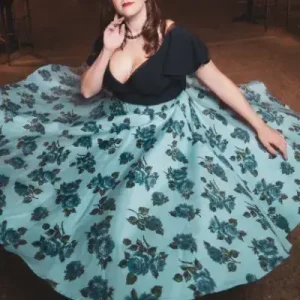 Donna is a service-oriented slave obsessed with furthering her education and helping make those classes more accessible for others. She's excited to tackle the challenge of finding the best educators and content possible for everyone to enjoy as Education Lead for SADE.
Donna has been actively involved in her local kink scenes since stumbling across Fetlife back in 2014. She started up in the frigid North of Chicago. There, she discovered a lot about her masochistic side. Additionally, she served the community as a TNG leader. You can now find her involved in the Austin community following her move to warmer weather in 2017. After a 'mild' winter still had her Southern blood freezing.
Donna's passion for education and connection is what led to her attend and volunteer for conferences, parties, and classes all over the country. She furthered her own kink education through the Austin submissive Mentor Program (AsMP) in 2019. And by participating in the 14 class Consent in Leadership series from the Consent Academy in 2021. Consent is sexy, y'all!
She's an avid Discord user, so you'll likely see her lurking around the SADE Discord (coming soon!) talking about our classes, cooing over what her adorable 10 pound mutt Miss Terra did that day, or whatever other random information is currently floating through her ADHD brain.