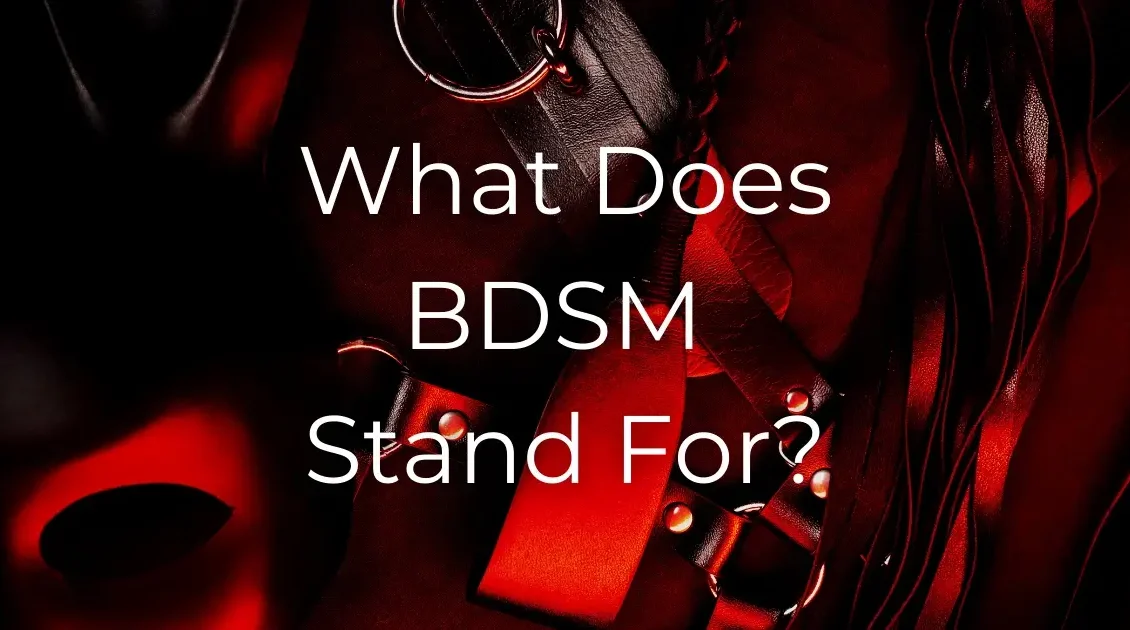 Kinktok makes it acceptable to be more open about practicing BDSM. However, with that freedom can come confusion. Who practices BDSM? Isn't anything other than sex for procreation technically considered kinky? What does practicing BDSM say about me or my traumas? And, most importantly, What does BDSM even stand for?
Who Practices Kink and BDSM?
Average people, like you and me! However, Americans do lead the way on being kinkier than the rest of the world. Unsurprising, considering we're the home of the bulk of the adult industry. But, despite the term sadomasochism being coined in the 1880s (and the practice of BDSM and kink existing long before), people in the kink community can't even seem to agree on what actually defines BDSM or what it stands for.
Most agree that BDSM stands for Bondage, Discipline, Sadism, and Masochism
However, some argue that the 'D' actually stands for Dominance. Others may argue that the 'S' actually stands for submission. The list goes on, and people will quote various times and stories throughout history to justify why they're actually correct.
Ignoring the semantics, we can all agree that BDSM – regardless of what the individual letters mean – means you create and play with some level of authority transfer in an unconventionally sexual way. This arrangement can be short-term for a scene or play, or it can be long-term for a BDSM dynamic relationship. It can even not involve any sexual contact whatsoever. All of that can even differ between people and communities.
If most can't even agree on what BDSM stands for, why even define it?
Labels, though problematic at times, are convenient. It's helpful to know generally what something stands for. Just don't limit yourself to a definition in your journey of exploration. Consider labels a good starting place for growth and learning.
So, Is Everyone Wrong About This?
No one is necessarily wrong in this debate because even each of those terms can be defined in different ways. It's safe to say that kinky people, much like anything to do with people in general, all differ in their beliefs, approaches, and practices. And, it's all ok so long as it's between consenting adults.
Most importantly, you should define kink and what BDSM stands for in a way that you, and everyone involved, consent to. One of the best ways to learn more about yourself, healthy communication, and how you define kink and want to practice kink is by journaling! Check out our list of BDSM journal prompts for everyone across the kink spectrum!
Learn more by attending one of our online BDSM education classes.