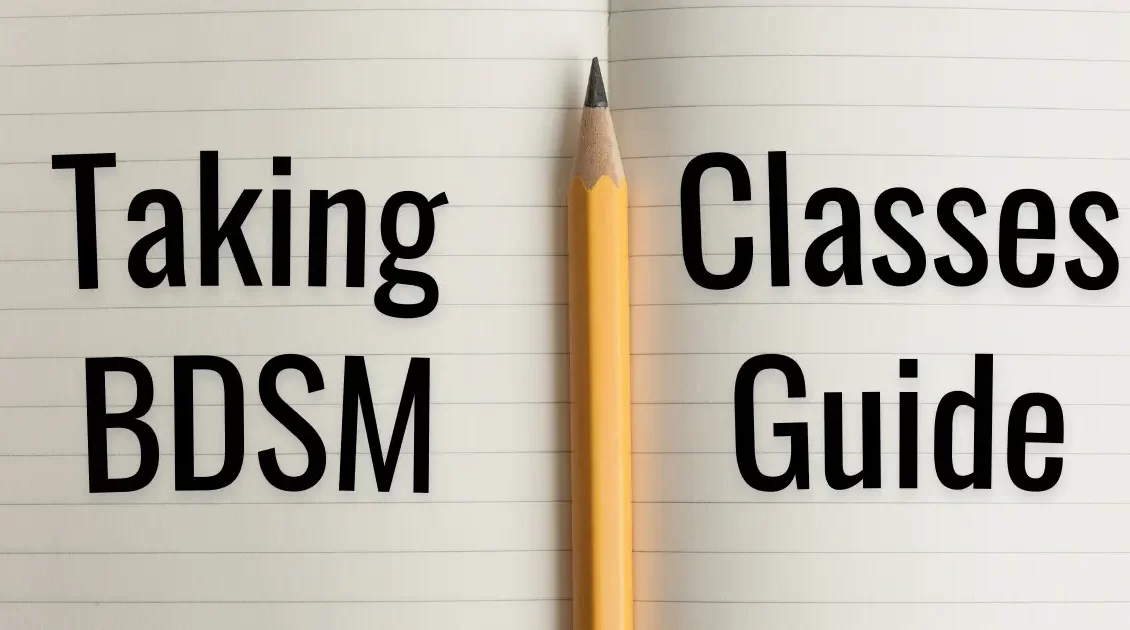 BDSM is a part of the sexual spectrum. It's also a part of the lifestyle spectrum. This means that it's not only about sex. There are many different aspects to this lifestyle. One thing that people tend to be afraid of is the idea of getting started in the lifestyle. If you're new to it, you may be wondering how you can get started. Taking BDSM classes are a great way to learn more and meet people in the community. In this post, we will give you some tips on how you can prepare for the journey, and how you can get started taking BDSM classes.
What are BDSM Classes?
BDSM is often a set of practices that some people like to engage in for sexual pleasure and that can be considered a sexual orientation. However, it is not all about sex. BDSM can also be a way of exploring your physical and psychological limits. It can be a way of exploring your sexuality, getting to know your own body, and figuring out what turns you on. It is a way of expressing yourself and exploring your desires. And, an important and sacred lifestyle to many. As such, it's important to respect that when taking BDSM classes. And, respect the often volunteer efforts of many to bring you these classes.
Why do people teach them?
There are many reasons why people get into the BDSM lifestyle. Some people are just curious, while others are looking for a way to release stress and have a good time. Whereas others are looking for a new experience in their sex life. Many people get into the lifestyle because they are looking for a new way to express themselves. There are also many people who are looking for a way to explore their sexuality and find a way to be comfortable with themselves. Some people are looking for a way to express themselves and find a way to express their true feelings. All of these reasons would make the BDSM community family to a lot of people. As a result, supporting their chosen family by teaching BDSM classes is a meaningful practice for them.
Who takes BDSM Classes?
There are a lot of misconceptions about BDSM classes. Many people believe that they are only for people who are already in the lifestyle. This is not true. You should also keep in mind that BDSM classes are not just for those who are already in the lifestyle. There are many people who are interested in BDSM, but they are still on the fence about taking the plunge. These people may be interested in BDSM classes as a way to learn more about the lifestyle. There are many different types of BDSM classes – including ones for specific types of play, relationships, communication, and more. They are all different and offer different ways of getting started and growing in your lifestyle.
How do you find BDSM classes?
Your local kink groups will often host classes. You can also find BDSM classes to take at conferences, and online! Ask around, and try different groups and subjects. Above all, be mindful that kink organizations and communities value consent and privacy. As such, do not record classes without consent. Additionally, be mindful of accidentally outing someone. If you recognize someone in a kink environment that you may know personally, it's safest to keep your distance until they tell you otherwise. Certainly, do not reveal their legal name or personal information. BDSM classes are a safe place, and people should feel safe taking them.
How do you make the most of it all?
Like anything, do your research! Some instructors and organizations are reputable, while others are not. It's important to know that there is no criteria that instructors have to teach a class or subject – even if they are totally inexperienced. While not everyone has ill-intentions, some do. That's why it's important to vet your instructors and organizations to ensure that what you learn is accurate and safe.