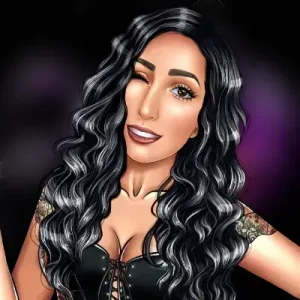 Lilithfoxx (she/her) has been in the BDSM lifestyle for the better part of a decade. She is an active member of the Houston, TX kink community.
Valuing education and service to community, Lilithfoxx is an educator and avid volunteer. She is currently working on her AASECT sexuality educator certification. In 2020, she was recognized at Anomaly's Frost Gala for her service to the international kink community in teaching BIPOC inclusivity for kink spaces.
Lilith volunteers her time and experience as a marketing and business consultant to adult-oriented businesses under her brand Lilith Consulting.
Lilith is a polyamorous, sadomasochistic switch. Her kink identity spectrum goes from bratty babygirl to sadistic pro-Domme with a penchant for degradation, mind-fucks, and (just about) all things bloody, painful, and fucked up. She identifies as "Leather-ish", identifying with and serving both the Leather and BDSM communities. Outside of kink, she is an extroverted foodie, chef, and mango White Claw enthusiast.
She served as SAADE's first Marketing Counsel, promoting its growth, inclusivity, and reach to a more global and diverse audience. Additionally, she was the first remote Counsel member. She currently serves as SADE's Marketing Manager.
SADE's 2022 charity is one of Lilith's favorites – for more reasons than just the name. Donate to Lilith Fund today!