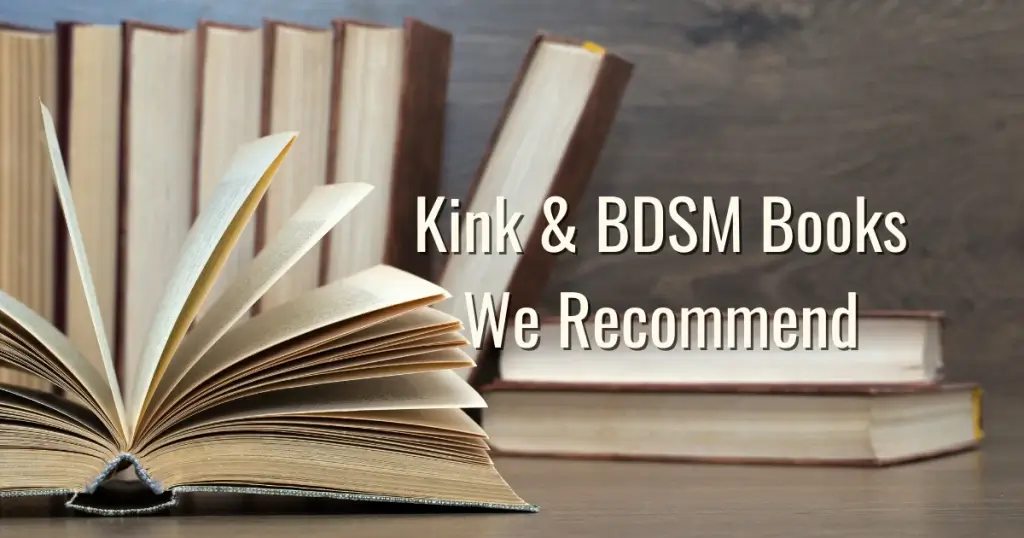 Here's a list of BDSM and kink books that we love! We do not receive any compensation for promoting these – we just love what they create! This list of BDSM book recommendations is by no means exhaustive. We plan to continue adding to the list as we learn more.
Books
The New Bottoming Book by Dossie Easton & Janet Hardy – This book is not a "how to". Rather, it teaches "the why" behind it all. It's an easy read, and great perspective regardless of where you fall on the kink spectrum. The New Topping Book is a great accompaniment to this read as well!
Come As You Are by Emily Nagoski, PhD – A fantastic book that explores the psychology and physiology of the arousal and pleasure of vulvas and who's attached to them.
Playing Well with Others: Your Field Guide to Discovering, Exploring and Navigating the Kink, Leather and BDSM Communities by Lee Harrington and Mollena Williams – Written by two marvelous sex content creators of the community, this guide explores kink culture specifically. It's great for newbies and more experienced kinksters alike.
Sacred Kink: The Eightfold Paths of BDSM and Beyond by Lee Harrington – This book explores the spirituality and sacredness behind kink and BDSM practices. It's great for those seeking to connect spiritually, or develop more rituals around their dynamics.
The Toybag Guide to Age Play by Lee Harrington – If you're seeking to learn about age play beyond the stereotypical representations of hetero-cis DDLG dynamics, this book is for you! Harrington also discusses navigating traumas and triggers, which we often don't find discussed in the context of age play.
Mastering Mind: Dominants with Mental Illness and Neurological Dysfunction by Lee Harrington – This is an exploration of what it's like with mental illness or neurological conditions as the left of the slash person. Especially important – as both sides of that coin are often ignored and stigmatized.
Many thanks to Submissive's Guide for inspiring the addition of some of these titles!
 If you have any suggestions for more resources to add, please contact us!